Latest Graphite Electrode Quotes
On the first day of the year of the tiger, the price of domestic graphite electrodes was temporarily stable. The mainstream price of UHP450mm with needle coke content of 30% in the market was 21,500-22,000 yuan/ton, and the mainstream price of UHP600mm specification was 25,000-26,000 yuan. / ton, the price of UHP700mm is 29,000-30,000 yuan / ton.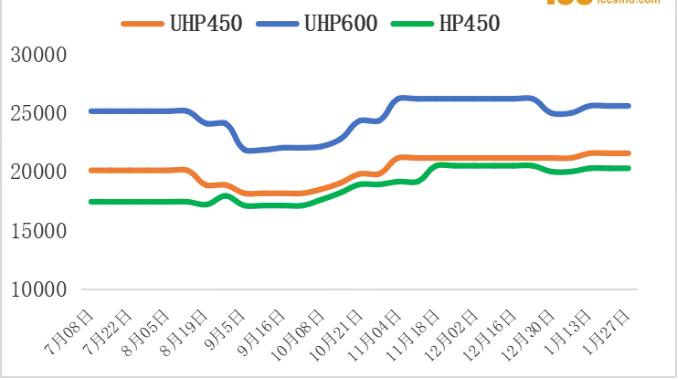 In view of the combined influence of factors such as the international oil price exceeding 92 US dollars during the Spring Festival, the good start of the steel market, and the expected diversion of graphitization production capacity, electrode manufacturers are generally cautiously optimistic about the market outlook. , and even some manufacturers began to suspend orders.
From the perspective of supply and demand, during the festival, most of the graphite electrode factories in the first echelon will be in normal production and carry out pre-orders; some factories in the second echelon will be limited by 20%-30% due to factors such as holidays and epidemics; some small factories are still in production. state. Since most independent electric furnace steel mills will not resume production until after the 15th day of the first lunar month, coupled with the impact of the winter Olympics production restrictions of some long-process steel mills in the north, it is expected that the market demand will not really pick up until March, when the price of graphite electrodes will rise. The range is expected to expand.